World Cities Report launched with warning that "we must get cities right"
Published by UN-Habitat on 30 June 2022
UN-Habitat's flagship report on sustainable development was officially released on 29 June, with a warning that rapid urbanization was only temporarily delayed by the COVID-19 pandemic. World Cities Report 2022 – Envisaging the Future of Cities said that the global urban population was back on track to grow by another 2.2 billion people by 2050. The large-scale flight from major cities in the early stages of the COVID-19 pandemic to the perceived safety of the countryside or smaller towns was a short-term response that will not alter the course of global urbanization, it found.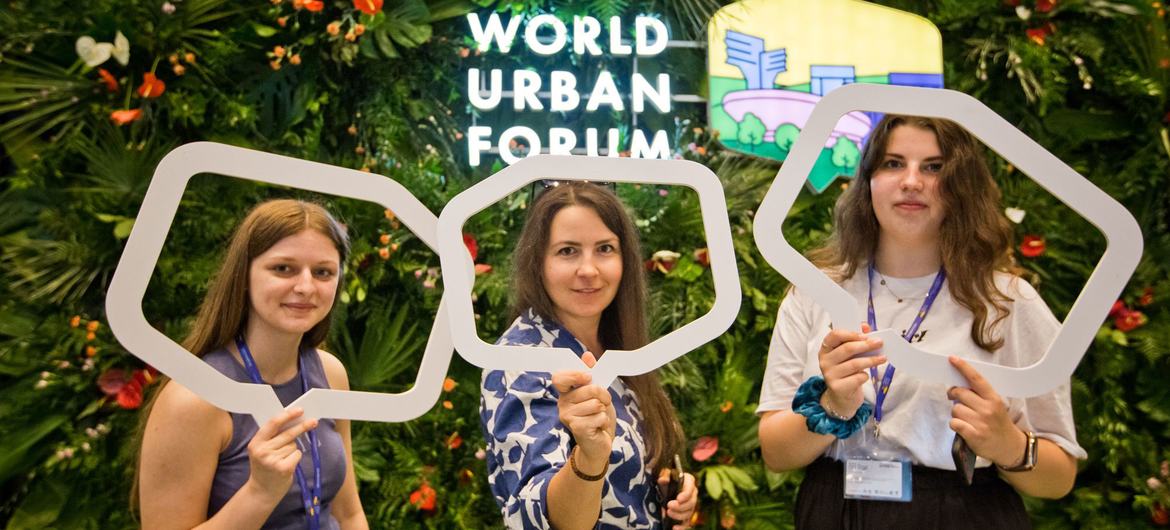 "That entails numerous challenges, which were further exposed and exacerbated by the pandemic. But there is a sense of optimism that COVID-19 has provided us with the opportunity to build back differently. With the right policies and the right commitment from governments, our children can inherit an urban future that is more inclusive, greener, safer and healthier."
The report identified three potential scenarios for the world's cities. In the worst-case or "high damage" scenario, the number of people living in poverty could increase by more than 200 million by 2050.
The "pessimistic" scenario foresees a reversion to the status quo before the pandemic, a business-as-usual approach which would lock into cycles of poverty, poor productivity, inequality and unhealthy living for decade
In the optimistic vision, by 2050 there could be 260 million people lifted out of poverty compared to the pre-COVID baseline. Governments and donors would invest in urban development sufficiently to create just, resilient, healthy and prosperous cities everywhere.
Sharif added: "If we don't get cities right, then 68 per cent of the global population will face serious problems or challenges.
"We need to accelerate. We only have 90 months, or 2700 days, until we reach 2030, the target for the Global Goals. This report is a very timely wake-up call."
Welcoming the report at a press conference at the forum, Małgorzata Jarosińska-Jedynak, Secretary of State in Poland's Ministry of Development Funds and Regional Policy, said: "I urge everyone to read the World Cities Report and follow its recommendations. It talks about coherent policy and coordinated urban planning, which is extremely important."
Marcin Krupa, Mayor of Katowice, said: "Unless we stop the process of climate change and reduce gas emissions we are going to face even bigger problems. This document is a roadmap for us as city leaders to mitigate the bad effects of climate change, and on how to create premium living conditions for our residents."
Ben Arimah, Chief of Global Reports and Trends at UN-Habitat, said that special attention needed to be paid to small and medium sized cities, which are among the most rapidly urbanizing.
"We need to invest in those cities, and we need to improve infrastructure on the outskirts of major cities so not everyone wants to live there," he said.
Access the full report here: https://unhabitat.org/wcr/