What is circular economy and why does it matter?
Originally published by UNDP Climate Promise on 24 April 2023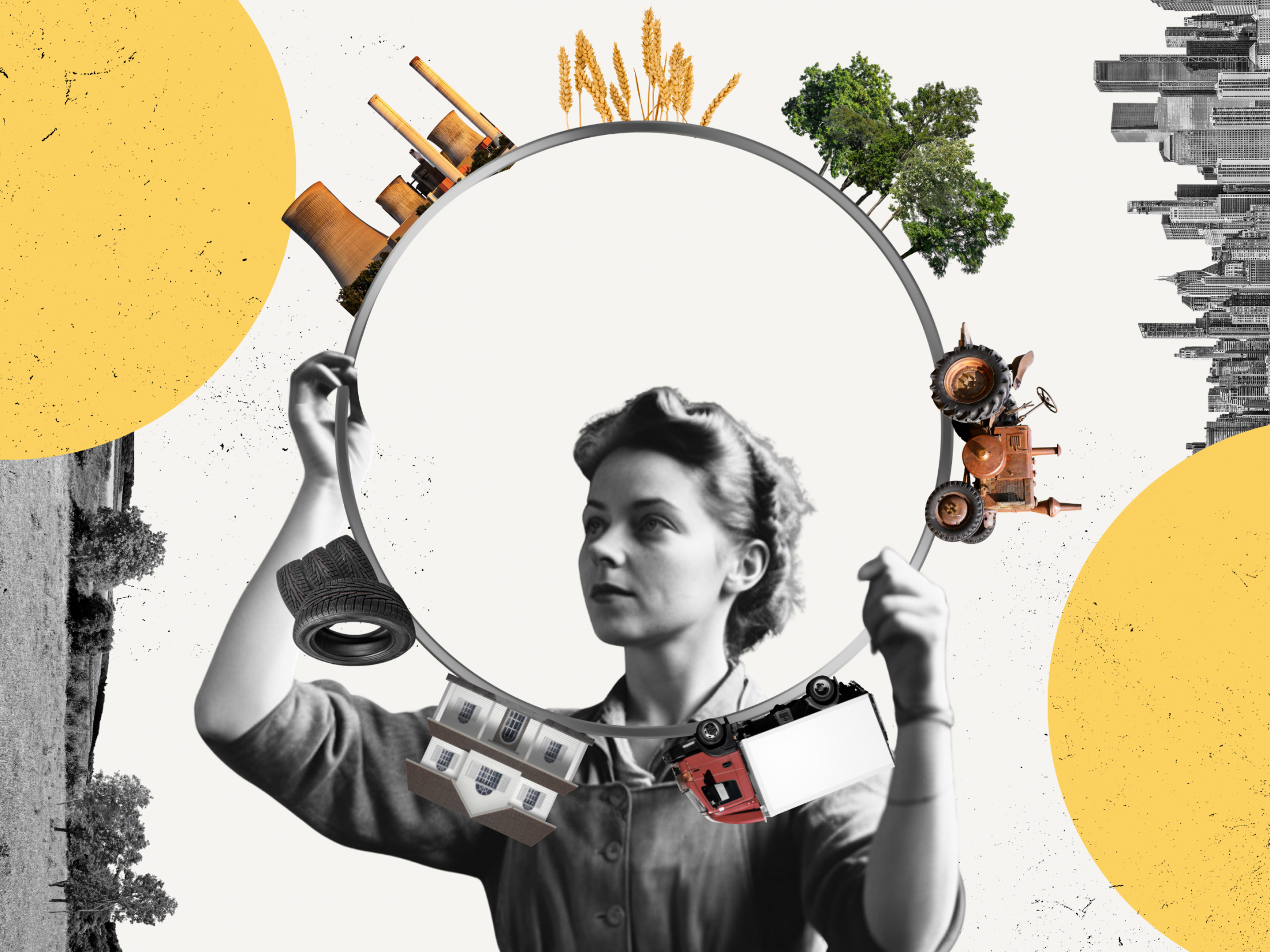 ©UNDP Climate Promise
What is circular economy?
Our current economic system can be considered a "linear economy", built on a model of extracting raw materials from nature, turning them into products, and then discarding them as waste. Currently, only 7.2 percent of used materials are cycled back into our economies after use. This has a significant burden on the environment and contributes to the climate, biodiversity, and pollution crises.
Circular economy, on the other hand, aims to minimize waste and promote a sustainable use of natural resources, through smarter product design, longer use, recycling and more, as well as regenerate nature.
Besides helping tackle the problem of pollution, circular economy can play a critical role in solving other complex challenges such as climate change and biodiversity loss.
What are some examples of circular economy?
The first example most people think of when they think of circular economy is waste management, but circular economy is in fact so much more.
Circular economy approaches are all around us. They can be employed in a number of different sectors from textiles to buildings and construction, and at various stages of a product's lifecycle, including design, manufacturing, distribution, and disposal.
In textiles and fashion, there are initiatives that employ regenerative agriculture to produce organic cotton and other natural fibres, using natural colorings and dye, thus ensuring higher quality and safer garments for the health of consumers and the environment. By producing higher quality garments, clothing can also last longer, be repaired, thrifted, and recycled.
In buildings and construction, circular solutions can include reducing virgin material use, re-using existing materials in circulation, or substituting carbon-intensive materials for regenerative alternatives such as timber.
In a circular economy, electronic goods are refurbished, water-soluble, recyclable and truly biodegradable packaging becomes the norm, and animal waste is used as natural fertilizers and processed into biogas for cooking, heating and lighting.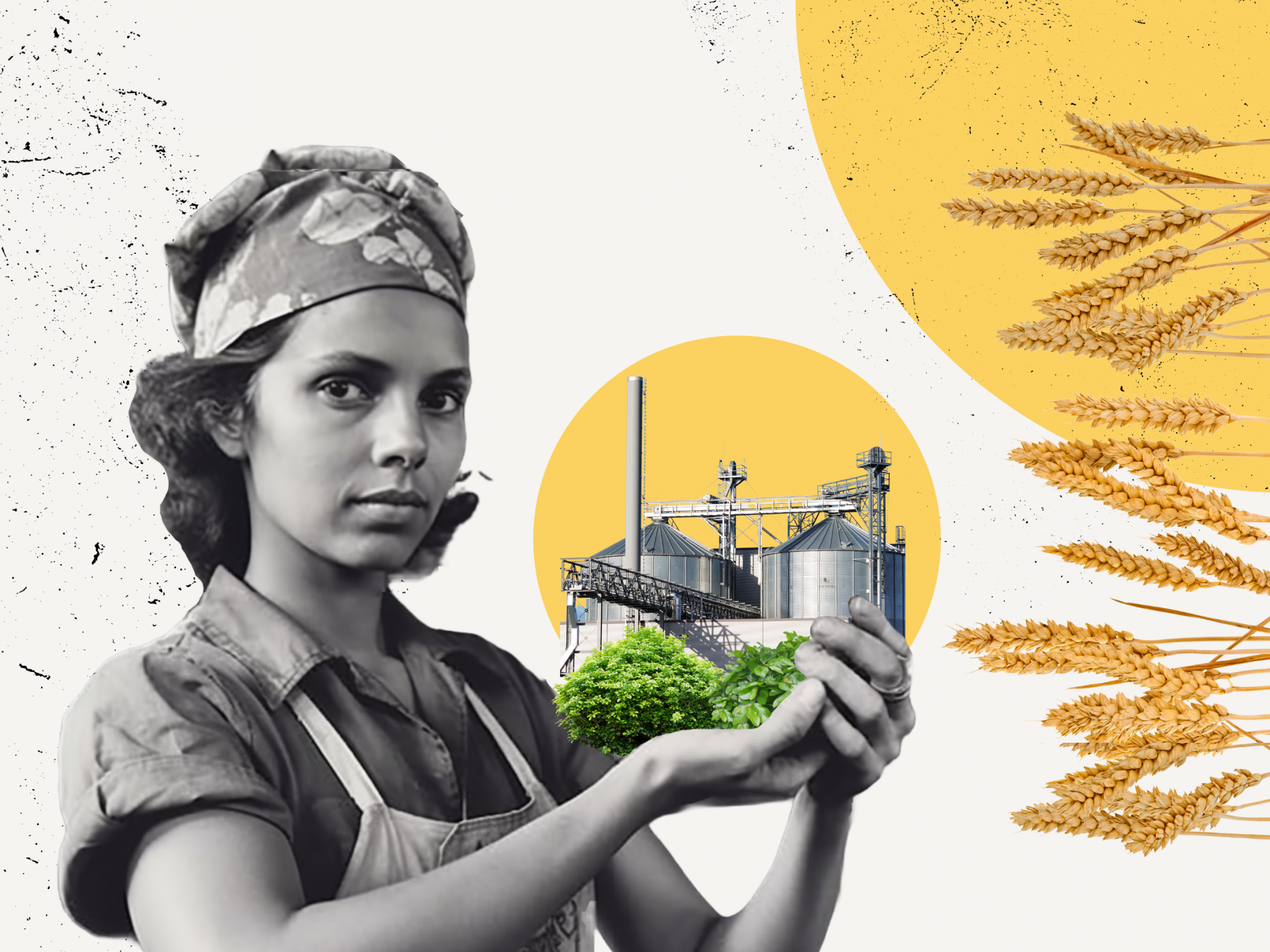 ©UNDP Climate Promise
Why is circular economy important for our planet?
Estimates show that we are already using more than the available amount of Earth's natural resources. If current trends were to continue, we would need three planets by 2050.
In the past two decades, material consumption has risen by over 65 percent globally, reaching 95.1 billion metric tons in 2019. By the same year, an estimated 13 percent of the food destined for human consumption was lost after harvesting and another 17 percent was wasted at the household, food service and retail levels. The amount of electronic waste reached 7.3 kilograms per capita in 2019, and the majority is not managed in a sound way, harming the environment and our health.
For the survival and well-being of people and the planet, these statistics show us the importance of transforming the way we use and respect our finite resources. Studies show that, to return to safe limits of consumption, we need to reduce global material extraction and consumption by a third. Transitioning to a circular economy will be instrumental to achieving this.
How can circular economy address climate change?
A circular economy is essential for fighting climate change.
Currently, material extraction and use amount to 70 percent of global greenhouse gas (GHG) emissions. That means that if we want to significantly reduce emissions, we have to look at "hot spots" of unsustainable consumption and production in high-impact sectors such as industry, buildings and construction, and agriculture.
Studies show us that, through efficient and more circular use of materials in just four key industrial materials (cement, steel, plastics, and aluminum), circular economy strategies can help reduce global GHG emissions by 40 percent by 2050. And if we also include circular approaches within the food system, we could achieve as much as 49 percent reductions in global GHG emissions overall.
As part of the Paris Agreement, countries are adopting climate pledges – known as Nationally Determined Contributions (NDCs) – to reduce GHG emissions and increase resilience against extreme weather and natural disasters. By ensuring circular economy approaches are embedded into these pledges, countries can accelerate the transition to a low-carbon economy, protect the natural environment, and create green, decent, and dignified jobs as well.
According to the International Labour Organization (ILO), if the world implemented more circular activities such as recycling, repair, rent, and remanufacture, it would create 6 million jobs globally by 2030.
What are the challenges in transitioning to a circular economy? Why aren't we there yet?
A more circular world is possible, but the transition isn't a simple one. Several challenges exist.
The first challenge is limited knowledge. Not every country knows about the potential of circular economy or has a strategy in place for creating it. A better understanding of the benefits and impacts of circular economy measures, particularly for climate and biodiversity, is needed.
Businesses, particularly small and medium-sized enterprises (SMEs), as well as other organizations and actors, often struggle to access adequate finance to transition from linear to circular business models or systems. For example, it is estimated that it takes approximately three years for a smallholder farmer to shift from conventional cotton production to organic cotton production, and shifting to circular, regenerative practices can take equally long, if not longer. This transition, therefore, requires not only adequate investment and finance, but also knowledge transfer, community-building, and training throughout the transition period.
Even if implementing or mainstreaming circular economy practices were easier, assessing their impact may prove to be a challenge. Hence, tracking and reporting progress can often be complex. For example, tracking reductions in "scope 3" emissions (the indirect emissions that an organization or company is responsible for up and down its value chain) presents challenges due to issues such as lack of transparency of supply chains, lack of direct connections with different tiers of suppliers, and complex accounting, among others.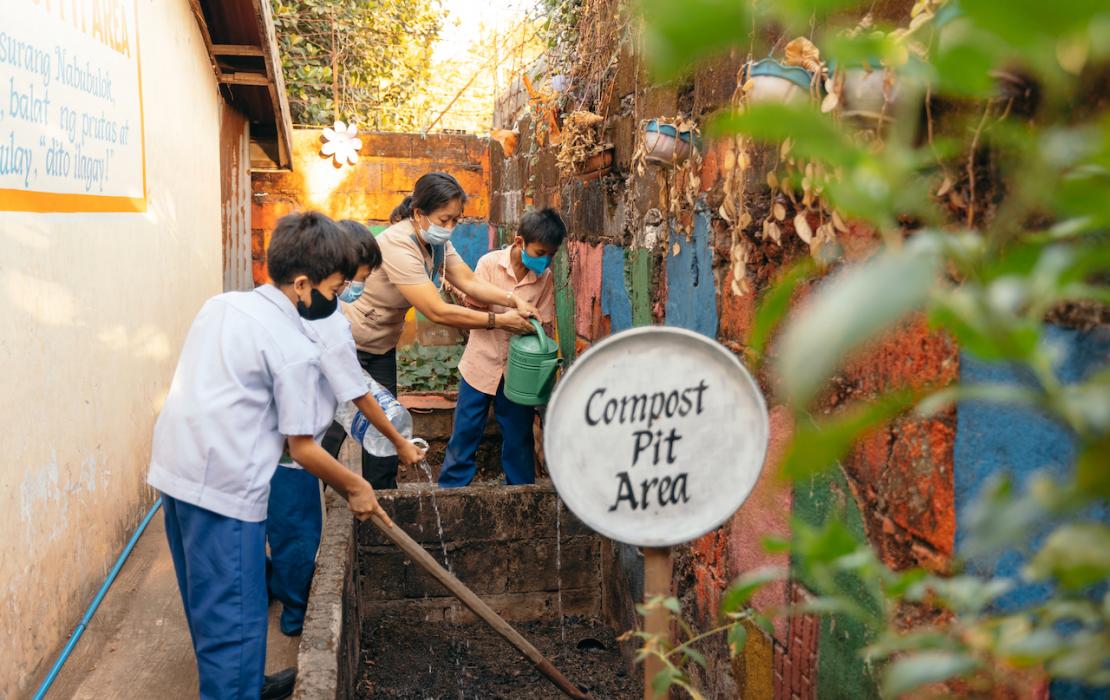 ©UNDP Philippines/Jilson Tiu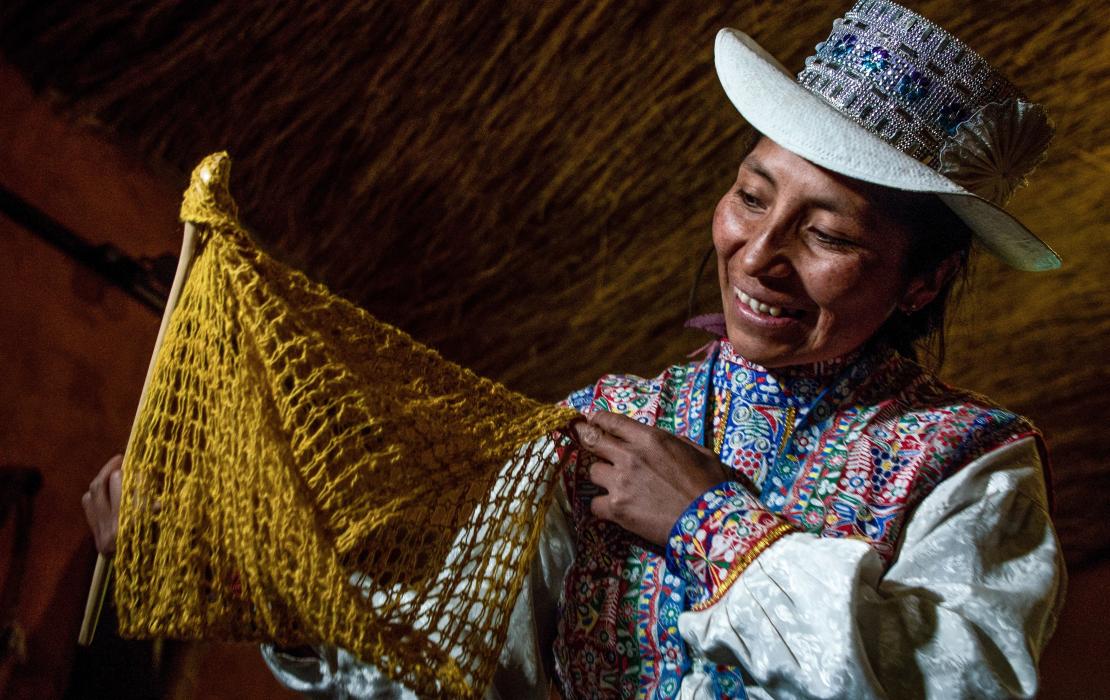 ©UNDP Peru/Giulianna Camarena
Are there working models already? Which countries are leading on circular economy?
Yes, good news! Many countries and territories are already adopting circular economy approaches to shift development and growth to cleaner, greener, and more regenerative ones.
Kosovo*, for example, is supporting innovative solutions for start-ups and SMEs, including the development of a mobile app for identifying environmental pollution and misconduct in urban areas.
Ghana is working to improve urban waste management by supporting entrepreneurs who are building houses made of recycled plastic waste.
Meanwhile, by transitioning to a circular economy, countries like Jordan are creating opportunities for women, allowing them to find employment, learn new skills, open their own businesses and take leadership positions in their community.
The Philippines has enacted a bill that requires large manufacturers to limit the use of plastic packaging and pay for the cost of managing plastic waste.
And an increasing number of countries, such as Mexico, are working to better connect circular economy solutions with their climate action plans. Mexico is developing and implementing training programmes for subnational authorities to identify circular economy actions that will contribute towards the roadmap for implementing the country's updated NDC.
The island nation of Vanuatu is more circular than any other country whose circularity has been estimated. In 2021, its domestic consumption was estimated to be 59 percent circular. Ranking behind it were the Netherlands with 24.5 percent, and Austria with 9.7 percent. Meanwhile, global circularity has dropped from 8.6 percent in 2020 to 7.2 percent in 2023.
What is the connection between circular economy and Indigenous Peoples?
For a truly circular economy, we, as a collective, need to not only look ahead to new innovative approaches or technologies, but also look back to see what has already worked, and continues to work.
Indigenous Peoples have been implementing circular solutions as a way of life for thousands of years – whether it is through agricultural practices that ensure natural systems are regenerated, or building housing and structures using regenerative materials such as bamboo or adobe bricks.
These experiences and practices offer a lot of wisdom and guidance on how to create a truly circular world. In following principles set by these practices, we can better foster local economies centered around holistic approaches and in the process nurture resilience, reciprocity and respect between people and planet.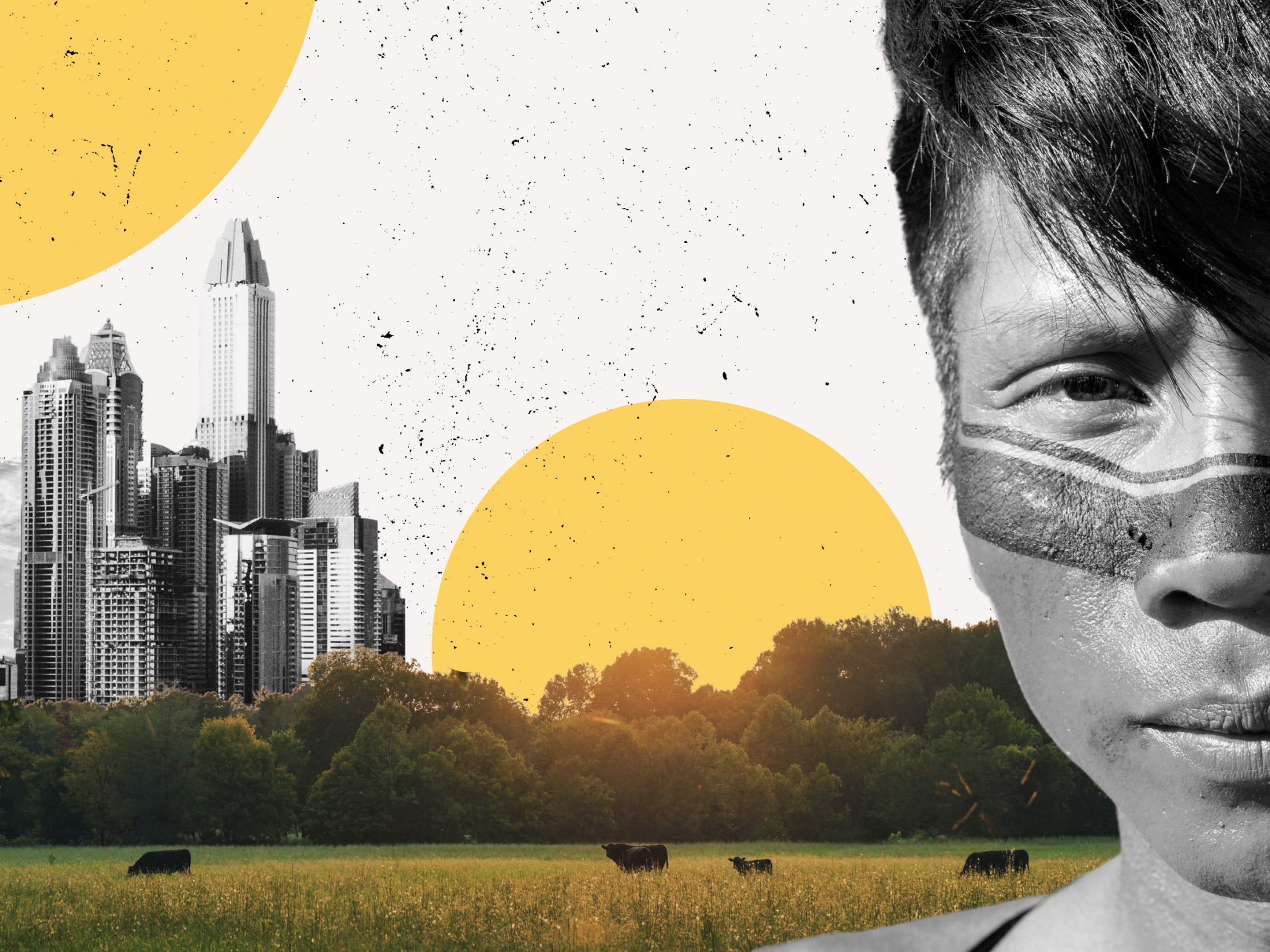 ©UNDP Climate Promise
How is UNDP supporting countries on circular economy?
Whether focusing on climate change, sustainable energy, food and agriculture, or chemicals and waste management, UNDP is working with countries to scale and accelerate transformative change by integrating circular and green economy approaches. For example, under UNDP's Climate Promise, The Gambia, Lao PDR, South Sudan, Uganda and Vanuatu conducted detailed circular economy assessments as part of their NDC revision process to identify and prioritize circular economy interventions for enhancing their climate ambition.
We're also supporting a wide range of actions including national, urban, and sectoral planning and budgeting, and by convening and engaging key stakeholders and partners at global, regional, and national levels to help build capacities and raise awareness of circular economy and other important nexuses.
How can we accelerate the circular economy transition?
Despite the urgent need to shift to a circular economy, material extraction is rising every year, with circularity declining – from 9.1 percent in 2018 to 7.2 percent in 2023. This means that we are using more virgin materials and becoming more wasteful.
To start closing the loop, UNDP believes that countries should leverage their national climate pledges – their NDCs – to include circular economy measures. As of May 2023, only 27 percent of NDCs include circular economy, so there is ample room for action.
On this journey, it will be key for governments to engage a broad range of stakeholders across different value chains and at all stages, ensuring that all voices are heard in the process, particularly the most marginalized and vulnerable. This way, we can ensure that the best solutions are prioritized in the NDC, are inclusive of all those affected, and have local ownership to be effectively implemented on the ground.
With the next round of NDC revisions required in 2025, now is the time to define circular economy measures to include in NDCs, helping to accelerate the transition to a more circular and regenerative world.
* All references to Kosovo shall be understood in the context of UN Security Council Resolution 1244 (1999).
Retrieved from https://climatepromise.undp.org/news-and-stories/what-is-circular-economy-and-how-it-helps-fight-climate-change